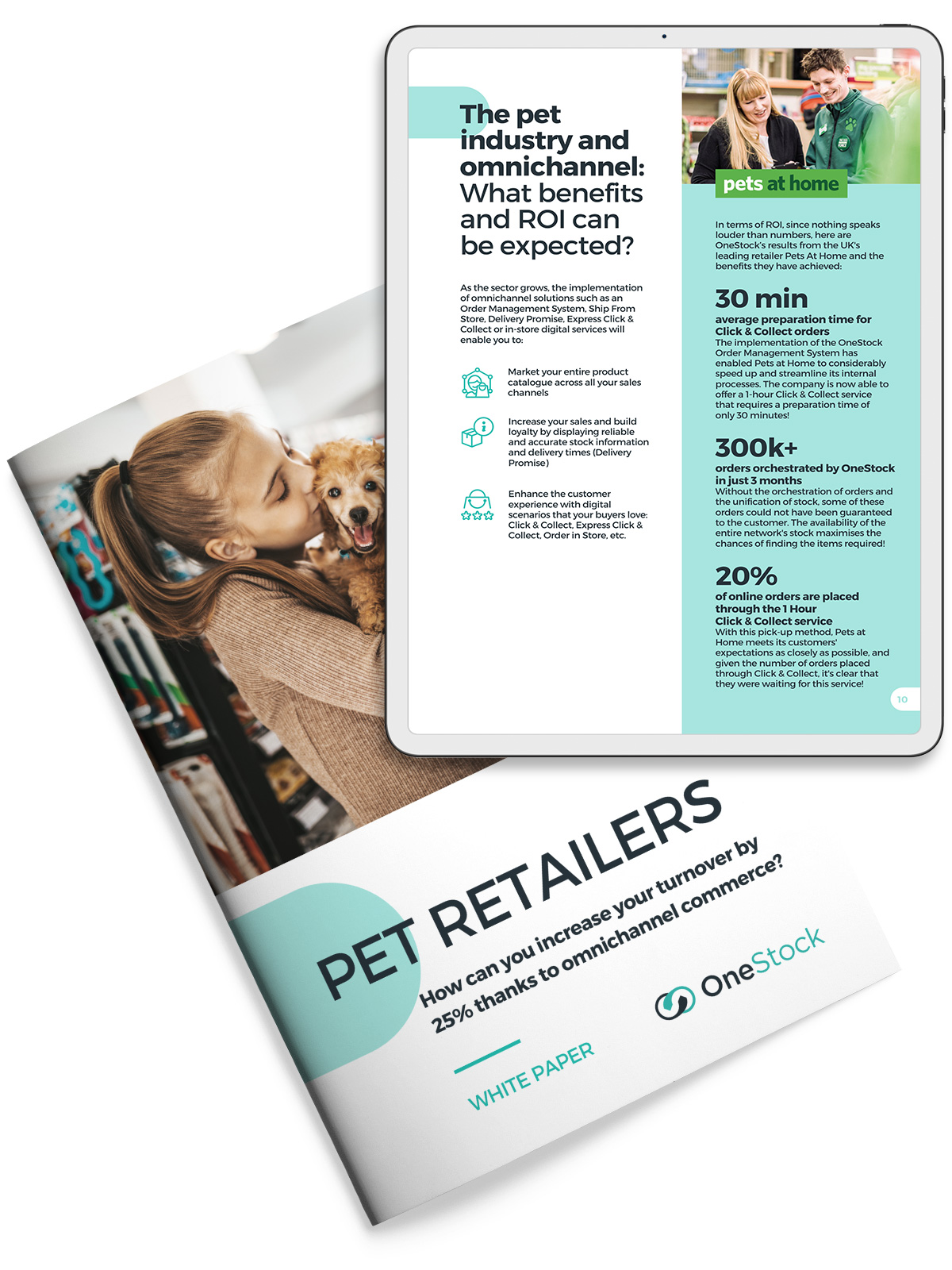 How can you increase your turnover by 25% thanks to omnichannel commerce?
Find out what
omnichannel solutions

your customers are expecting from you post-pandemic!
The pet industry is booming. The pandemic has led many people to find companionship in animals to compensate for the lack of social interactions. This has had an immediate impact, with a sharp increase in spending on pet food, accessories and care.
In this context, pet retailers and pet food brands have started to adapt by adopting an omnichannel strategy. Omnichannel provides an innovative solution to all retailers in the sector
In this white paper, find out:
• What buyers need,
• What omnichannel solutions can boost growth,
• What benefits and ROI can be expected from these solutions.
Download our guide to omnichannel for pet retailers now to find out how you can boost turnover and significantly improve customer experience.